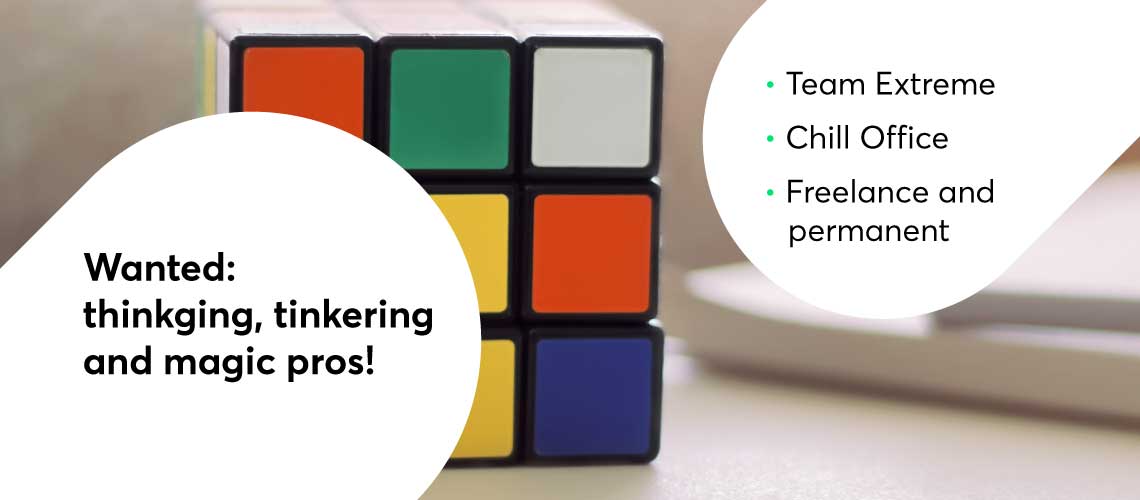 Become part of the civilisten!
Current job offers
Here you can find current vacancies and job offers from the civilisten:

We look forward to receiving your speculative application to jobs [at] civilisten.de.
It's sufficient if you first send us a short informal cover letter and an insight into your portfolio.
We take links in unlimited numbers and file attachments up to a total of 35MB / email.
Privacy hints for applicants
Whether you want to be employed or work freelance with us:
Please see our privacy hints for applicants in advance.
If you work for an agency, headhunter, etc:
Please don't waste your time. We don't need that. No E-Mails, no calls, ok? Thank you.
Contact us